Foreign Supplier Verification Program (FSVP)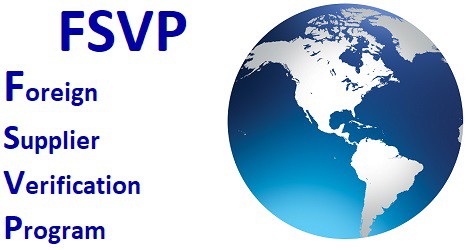 The Food and Drug Administration (FDA) Food Safety Modernization Act (FSMA) Foreign Supplier Verification Program (FSVP) rule requires that importers perform certain risk-based activities to verify that food imported into the USA has been produced in a manner that meets applicable USA food safety standards.
BQUALI offers the FSVP course aimed at the USA Food Importers as well as the companies that export food to the USA in order to provide participants with an understanding of the requirements of the FSMA FSVP rule for importers of food for humans and animals. This course was developed by the Food Safety Preventive Controls Alliance (FSPCA) and was designed to help you understand how to meet the FSVP requirements.
This course is designed for:
The FSVP course curriculum was designed by regulatory, academic, and industry professionals and developed in consultation with FDA as part of the Food Safety Preventive Controls Alliance (FSPCA). This course will provide participants with the knowledge to implement the requirements of the "Foreign Supplier Verification Programs for Importers of Food for Humans and Animals" regulation of the U.S. FDA. By the end of the course, you will be able to:
The course is taught by Lead Instructor trained by the FSPCA. Upon attending the entire training program, you will receive an official certificate issued by the Association of Food and Drug Officials (AFDO).
The course fee listed includes Participant Manual, Exercise Workbook, and an official FSVP certificate issued by AFDO. 
Location: Live-Virtual
Ticket: Starting from$ 400 USD
Schedule: